Pakistan Earthquake 2013 Case Study
A powerful earthquake has killed at least 328 people and wounded hundreds more in Pakistan's remote south-west province of Balochistan.
The 7.7-magnitude quake struck on Tuesday afternoon at a depth of 20km (13 miles) north-east of Awaran, the US Geological Survey said.
Many houses were flattened and thousands of people have spent the night in the open.
After the quake, an island appeared off the coast near the port of Gwadar.
People gathered on the beach to see the new island, which is reported to be about 200m (656ft) long, 100m wide and 20m high, and scientists have been sent to survey it.
Officials say such land masses have appeared before in the area, and usually disappear again over time.
Tuesday's quake was so powerful it was felt as far away as India's capital, Delhi, and Dubai. Workers in Karachi had to evacuate their offices because of the strong tremors.
Balochistan is Pakistan's largest but least populated province.
The military has a heavy presence in the area because it is fighting a long-running separatist Baloch insurgency, and so its troops were among the first to respond to the crisis.
Analysis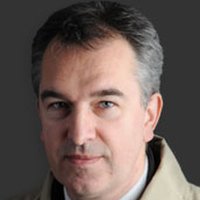 By Jonathan AmosScience correspondent, BBC News
The sudden appearance of small islands or the rise of previously submerged ocean features is a recognisable occurrence after very big earthquakes.
In this instance, we appear to have a case of "liquefaction", where large volumes of previously stable sands and muds have been shaken by the quake and oozed up through the rock.
The mounds produced like the one seen at Gwadar do not usually stick around long, being eroded rapidly. More permanent is the wholesale uplift of sea-floor along coasts that have experienced major tremors such as the 2004 Indian Ocean earthquake and tsunami.
On that occasion, the foreshore that had been pulled downwards in the long build-up to the quake suddenly thrust back up, lifting corals clear of the water.
Mud houses
More than 300,000 people have been affected over a total of six districts - Awaran, Kech, Gwadar, Panjgur, Chaghi and Khuzdar - Balochistan government spokesman Jan Muhammad Buledi said.
He told BBC Urdu that the death toll currently stood at 328 - 160 in Awaran town, 125 in other areas of Awaran district and 43 in Kech.
It is feared the death toll could rise once other areas are reached. The number of wounded is reportedly more than 440.
Awaran local government official Abdul Rasheed Baluch said about 90% of houses in the district had been destroyed.
Some 250 houses collapsed in the village of Dalbedi and villagers were clawing through debris for possessions, an AFP photographer at the scene said.
"We have lost everything, even our food is now buried under mud and water from underground channels is now undrinkable because of excessive mud in it due to the earthquake," 45-year-old farmer Noor Ahmed told the AFP.
The army says it has sent more than 200 soldiers, medical teams and tents from the regional capital Quetta.
But the mountainous terrain and loss of communications is hampering the rescue operation.
Pakistan's recent quakes
April 2013: 7.8-magnitude quake in neighbouring Iran causes 35 deaths and widespread damage in Balochistan
Jan 2011: 7.2-magnitude quake in south-west, but struck deep underground so damage was minimal
Oct 2008: 6.4-magnitude quake in Balochistan kills 300
Oct 2005: Some 73,000 people killed in 7.6-magnitude quake in northern Pakistan and disputed Kashmir region
Balochistan's April quake
History of deadly earthquakes
New island emits gas
Helicopters have been airlifting the most seriously injured to Karachi, while others are being cared for in neighbouring districts.
"We are seriously lacking medical facilities and there is no space to treat injured people in the local hospitals," Mr Buledi said.
The affected area is vast, impoverished and sparsely-populated. Awaran district reportedly has around 300,000 residents.
Most people live in easily-collapsible mud homes, and many are feared to be trapped under the rubble.
The region is prone to earthquakes, with at least 35 people killed in a 7.8-magnitude tremor that was centred in south-eastern Iran in April.
22 Jul 2017description
report—DAWN Group of Newspapers
QUETTA: Four years after the devastating earthquake in Awaran district, Punjab Chief Minister Shahbaz Sharif sent a cheque of Rs132 million to Balochistan Chief Minister Nawab Sanaullah Zehri to help 550 graduates and interns from the district.
During his visit to Awaran following the earthquake in 2013, the Punjab chief minister had pledged to help the government of Balochistan in upgrading the Awaran Hos­pi­tal, build a park and offer inte­rnship opportunities for 550 graduates from the district.
03 Nov 2015description
report—DAWN Group of Newspapers
QUETTA: People of Awaran have urged the government to expedite the reconstruction work in the district severely damaged by the earthquake two years ago.
A meeting held here on Sunday reviewed progress on development projects in the district.
The meeting was informed that work on the projects and rehabilitation of earthquake survivors was moving at a slow pace. They accused government officers supervising the projects of not performing their duty as most of them were not present in the district and their absence was badly affecting work.
27 Nov 2014description
report—Qatar Charity
During the past fourteen months, Qatar Charity has implemented more than QAR 20 million (USD 5.5 million) on projects for Pakistan.
Immediate disaster response accounted for QAR 1.1 million (USD 300,000) for flood and earthquake response. Most notably, this included the 2013 Baluchistan earthquake and 2014 Muzaffar Ghar floods in the province of Punjab responses where shelter, food and clothing was provided to those most affected.
13 Jun 2014description
report—AlertNet
Source: Thomson Reuters Foundation - Thu, 12 Jun 2014 13:15 GMT
Author: Aamir Saeed
ISLAMABAD (Thomson Reuters Foundation) – In the hope that better buildings will lessen the devastation caused by earthquakes, Pakistan has started construction on 16,000 disaster-resistant homes in the southwestern Baluchistan province – and is equipping them with solar power.
Read the story on Alertnet
13 Jun 2014description
report—DAWN Group of Newspapers
QUETTA: The federal government has allocated no funds for reconstruction of infrastructure in parts of Awaran and Kech districts which were devastated by a powerful earthquake nine months ago, despite promises made by the PML-N government.
Prime Minister Nawaz Sharif, Punjab Chief Minister Shahbaz Sharif and Interior Minister Chaudhry Nisar Ali Khan had promised, during their visit to the area after the earthquake, to provide all necessary financial support to the provincial government to rebuild the infrastructure.
12 Apr 2014description
report—DAWN Group of Newspapers
SALEEM SHAHID
QUETTA: The Planning Commission of Pakistan has approved an allocation of Rs4 billion for the reconstruction of 16,000 houses in the earthquake-hit areas of Balochistan's Awaran district.
Strong earthquakes struck the entire district twice — on Sept 24 and 28 last year — leaving thousands of people homeless, entire settlements destroyed and over 500 people dead and 700 injured.
The Central Development Working Party (CDWP), which met on Friday, also approved the project. The provincial government will launch the reconstruction on May 1.
11 Mar 2014description
report—Assessment Capacities Project
Syria: Violence continues, with opposition infighting in the northwest and heavy clashes across large parts of the country, including Rural Damascus. While several military ceasefires have allowed some access to besieged areas, insecurity continues to interrupt aid distribution, and access to Ar-Raqqa, Deir-ez-Zor and areas around the capital remains highly constrained. To date, over nine million people are estimated to have been displaced by the crisis, at least 2.5 million of whom have crossed into neighbouring countries.
04 Mar 2014description
report—Assessment Capacities Project
Syria: Violence is ongoing across the country, with rebel infighting in the northwest and renewed clashes in parts of Damascus. While several military ceasefires have allowed some access in besieged areas, insecurity continues to interrupt aid distribution, and access remains highly constrained from Damascus to Rural Aleppo, where 1.25 million people are estimated to be in need of food assistance. To date, over 9 million people have been displaced by the crisis, 2.5 million of whom have crossed into neighbouring countries.
18 Feb 2014description
report—Assessment Capacities Project
Syria: Conflict continues in the country with further infighting reported between armed groups in Deir-ez-Zor, clashes between opposition and government forces in Idleb, and governmental bombardments on the governorates of Rif Dimashq, Dar'a and Aleppo. To date, over 2.4 million people have fled the country, and an estimated 6.5 million are internally displaced. Meanwhile, the latest round of Geneva II peace talks between Syrian Government representatives and opposition leaders came to an end with little progress being made.
11 Feb 2014description
report—Assessment Capacities Project
In Syria, violence is ongoing with government bombardments on Aleppo and infighting between rival rebel factions in Deir-ez-Zor and Al-Hasakeh. Between 07-11 February, a temporary ceasefire in the city of Homs allowed for the evacuation of over 1,200 people and the entry of humanitarian convoys into the Old City for the first time in two years. To date, at least 242,000 people are trapped in besieged areas across the country. Meanwhile, the second round of the Geneva II peace talks began, with expectations regarding aid deliveries and the release of prisoners.